Life in Columbus & Wooster
Information for students regarding the OSU Columbus and Wooster campuses, city guides and housing listings. 
Student Organizations & Volunteerism
Want to get connected around town?  Interested in volunteering, exploring interests or just want to network? Check out this section for a few ideas to get you started. 
The Ohio State University
Want to read more about a few highlights from around the University? Explore these common links of interest.
Office of Diversity and Inclusion (ODI)
The Ohio State University Office of Diversity and Inclusion is one of the oldest and most prominent offices of its kind in the nation. ODI supports the recruitment, retention and success of students who enhance the diversity of The Ohio State University.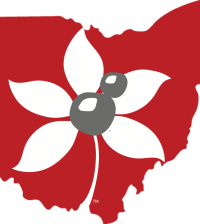 Life in Columbus & Wooster 
Columbus
The Ohio State University Visitor Guide
Ohio State's Official Visitor website listing not only campus maps, directions and building information, but also historical landmarks, museums and virtual tours. 
Experience Columbus
Experience Columbus is governed by a Board of Directors and supported by nearly 900 members who invest in the efforts of Experience Columbus and help make Greater Columbus an appealing destination by offering their services, attractions and facilities to visitors, meeting planners, convention delegates and residents.Housing
The Columbus Dispatch
What launched on July 1, 1871, for less than a thousand dollars has become a local institution that chronicles the highs and lows of Ohio's capital city.
Housing
Off-Campus: Office of Student Life 
Wooster
OARDC 
The Wooster Campus is part of the Ohio Agriculture Research and Development Center (OARDC) whose mission is to enhance the well-being of the people of Ohio, the nation and the world through research on foods, agriculture, family and the environment. 
OARDC Scholars Guide 
An Association of graduate students, post-docs and scholars on the OARDC campus.  This website offers information for students including links to campus resources, upcoming events, and other general information.  
City of Wooster
We are a mid-sized American community of approximately 26,000 people, nestled in the center of Wayne County, home to some of the finest agricultural land in the state. If you draw a line from Columbus to Cleveland, Wooster is located close to the middle just off US 71. Multi-faceted is a an apt description of Wooster as it was recently named as one of Ohio's Best Hometowns by Ohio Magazine.
Housing
On-Campus: University Housing
Off-Campus: Apartment & Housing Listing
Student Organizations & Volunteerism
Office of Student Life
The more than 30 departments within the Office of Student Life are dedicated to helping students achieve success. Each student's needs and background are unique, and each department offers a variety of support and services to help them be successful.
Ohio 4-H Youth Development
4-H is a non-formal educational, youth development program offered to individuals age 5 and in Kindergarten to 19.
VolunteerMatch
VolunteerMatch strengthens communities by making it easier for good people and good causes to connect. The organization offers a variety of online services to support a community of nonprofit, volunteer and business leaders committed to civic engagement.
Hands on Central Ohio
Across the nation people are hungry for opportunities to transform their communities for the better. Hands On Central Ohio is an integral component to engaging and energizing this cultural movement of people who are so willing to give.
The Ohio State University

TPS-GP is not tied to one specific college or department. Instead our program serves as a bridge through a variety of departments and colleges.  Colleges with direct faculty involvement are:
ASC, College of Arts and Sciences
CFAES, College of Food, Agricultural, and Environmental Sciences, and
Engineering, College of Engineering
onCampus (campus newspaper)
Faculty and Staff news source
The Wexner Center for the Arts
The Wexner Center opened in November 1989. Conceived as a research laboratory for all the arts, it has emphasized commissions for new work and artist residencies since its inception. Its multidisciplinary programs encompass performing arts, exhibitions, and media arts (film/video) and have focused on cutting-edge culture from around the globe
The Ohio Union
Serving fellow Buckeyes and acting as a steward of the Scarlet and Gray tradition, the Ohio Union exists to enhance the collegiate experience through quality programs, retail offerings, and involvement opportunities in a dynamic, inclusive environment.
Urban Arts Space
The Ohio State University Urban Arts Space challenges our ways of thinking about the performing and visual arts and their role in everyday life through conversation, art-making, and experimentation.
Secrest Arboretum
Look at, learn about, and love the plant life around you. Over the past 100+ years, we have grown into an expansive outdoor laboratory and landscape garden. At Secrest, our beautiful theme gardens illustrate the use of style, color and texture within plant habitats to establish a sustainable landscape. Enjoy our gardens and discover plant selections for yours. Stroll our paved walkways through forests and meadows.
Recreational Sports
The Department of Recreational Sports offers members of The Ohio State University community an extraordinary experience to live active and meaningful lives while on-campus. Programs and services range from class instruction, aquatics, adventure trips, climbing, drop-in fitness and recreation, intramural sports, sport clubs, massage therapy, personal training, disc golf, skateboarding, roller hockey, and many other activities. Recreational Sports is enhanced by its award winning indoor and outdoor facilities, including five indoor locations, and more than 90 acres of outdoor space.