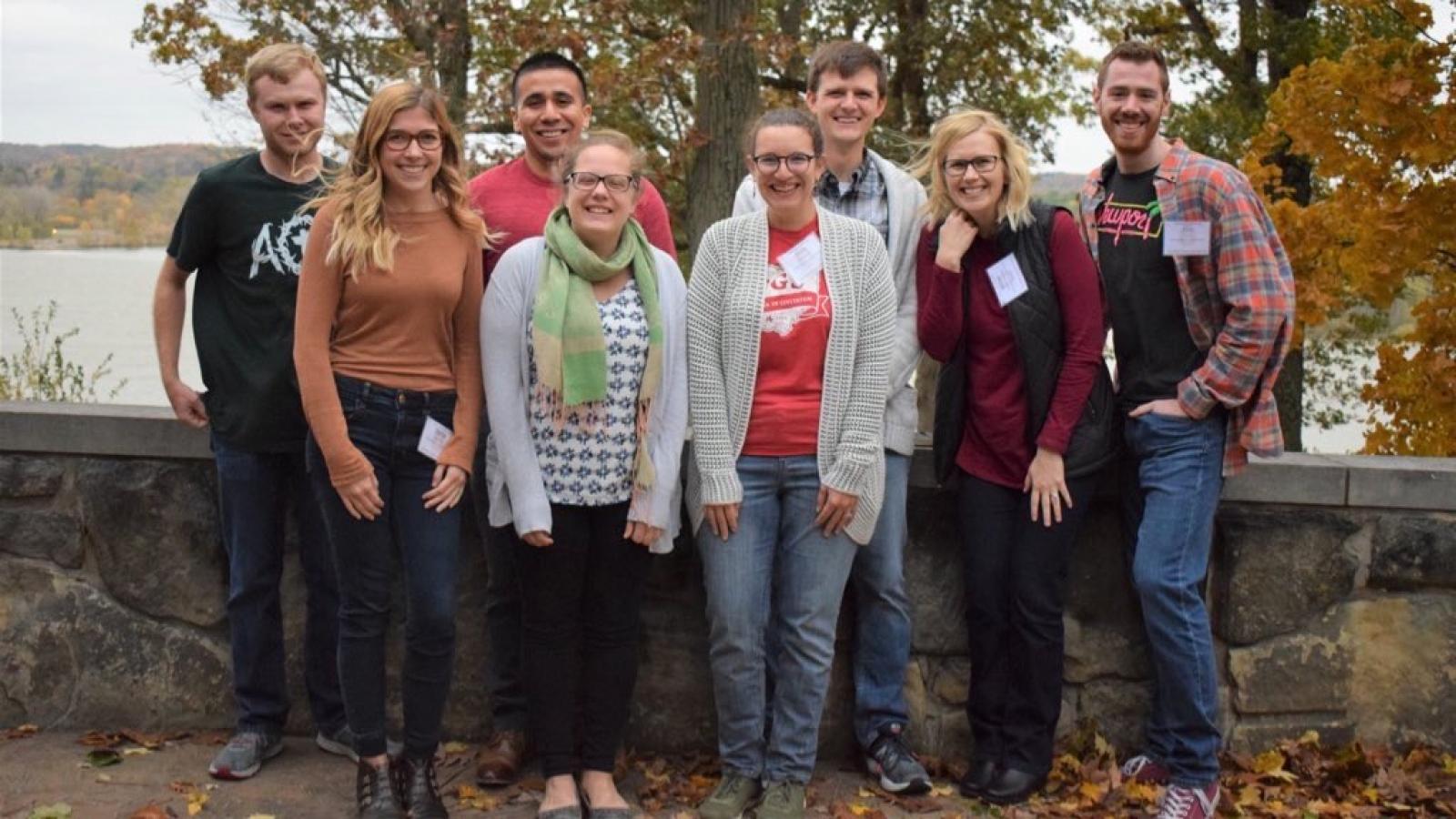 Body
What makes the TPS graduate program unique? 
The Translational Plant Sciences Graduate Program (TPSGP) is a relatively new PhD program at The Ohio State University administered by the Center for Applied Plant Sciences (CAPS). Our program engages student with in-depth research experience, a personalized curriculum plan, practical internship experience in each student's field of interest, involvement in outreach activities, and opportunities for global collaborations. This dynamic new program offers students a cutting-edge, interdisciplinary environment with themes of innovation and sustainability at its core. This program is supported by an interdisciplinary group of advisory faculty working together to produce the next generation of global leaders in sustainable agricultural biotechnology.
The TPSGP is designed for highly motivated students with the ability to work independently within a supportive environment. This novel program seeks exceptional students from a variety of disciplines including chemistry, engineering, entomology, ecology, evolution, molecular genetics, microbiology, crop sciences, plant pathology, and bioinformatics.
Translational Plant Sciences at Ohio State
Compact, personalized coursework (10-15 credits)
Focus on research early in the program, leading to a PhD in approximately five years
Three month internship experience in field of interest
Five years of financial support including full remission of tuition and fees, a competitive stipend, and a professional development budget
Traditional Graduate Programs
Two years of traditional coursework (30-40 credits)
Three to five years of research
Laboratory experience only
Financial support variable